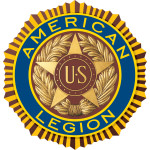 Post 544, The American Legion, is a registered 501 (c) (19) non-profit veterans organization created under national legislation. The American Legion is the largest war time veteran's service organization in the entire world – serving those who served and his/her family. Post 544 was chartered October 1, 2011 and is hosted by Sandy Ridge Baptist Church.The Post meets monthly on the second Tuesday of the month at Sandy Ridge with a meal being served at 6:00 pm and business meeting starting at 6:45 pm.
Click HERE to visit our website for more information about our services and contact information.
For God and Country . . . .